OPTIMUM NUTRITION AT COMPETITIVE PRICING
Competitive pricing and excellent customer service have been hallmarks of our business for over 40 years. We strive to do our best to meet your needs when it comes to agricultural, plant, and turf nutrition.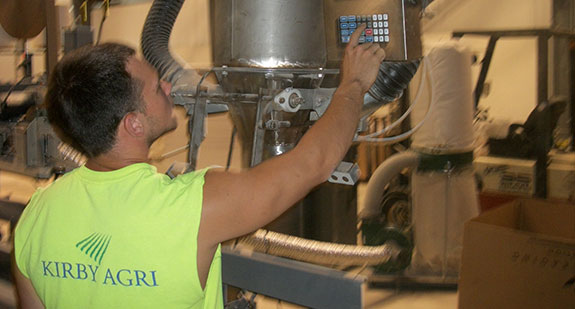 THE NORTHEAST'S LARGEST FERTILIZER WHOLESALER AND DISTRIBUTOR
Kirby Agri Inc. is the largest wholesaler in the northeast and mid-atlantic region for all types of plant nutrients in blends or materials, either bagged or bulk. Our products provide optimum nutrition for use in agronomic crops, all forms of horticulture, and turf applications.
Mixed Fertilizer
Straight Materials
Soluble Materials
We offer custom fertilizer mixes of your preferred analysis shipped in both bulk and bagged quantities. Fertilizer mixes supply primary and secondary plant nutrition for agronomic crops, horticultural plants, and turf management.
A large inventory of straight fertilizer products such as Urea, Potash, MAP, DAP, Ammonium Sulfate, Lime, and Slow Release Products are stored in bulk and bagged quantities. Straight materials allow for further manufacturing and resale for retailers and custom blenders.